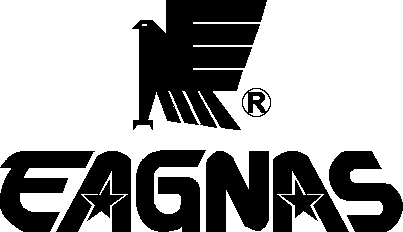 Dedicated To Technical Excellence.
Committed o Quality & Performance.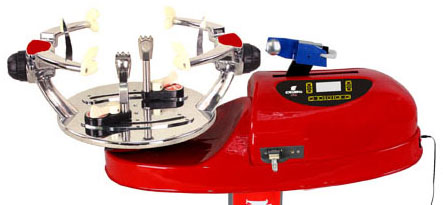 Eight new series machines - Combo, Comet, Conqueror, Eagull, Flash, Flex, Magic and Plus.
Please view all the features of these new sereis stringing machines
We will exhibit our products at the following trade shows:
The PMA show 2006 in Orlando, Florida from February 26, 2006 to March 1, 2006.
Taipei International Sports Show 2006 in Taipei, Taiwan from April 10, 2006 to April 13, 2006.
China International Sporting Goods Show 2006 in Chengdu, China from April 20, 2006 to April 23, 2006.
ISPO Summer 2006 in Munich, Germany from July 16, 2006 to July 18, 2006.
Trade Show 2006 in Cologne, Germany from September 26, 2006 to October 1, 2006.
The PMA show 2007 in Las Vegas, Nevada from March 8, 2007 to March 11, 2007.
China International Sporting Goods Show 2006 in Chengdu, China from May 17, 2007 to May 20, 2007.
ISPO Summer 2007 in Munich, Germany from July 8, 2007 to July 10, 2007.
Eagnas Stringing Machine manufacturer
Electronic, Professional, Table-top or Portable
Always low prices for stringing machines, tools, racquets, strings and grips
---
EAGNAS
means
a complete line of
top-quality stringing machines:
portable, professional, manual, or electornic.
Over 70% racquet manufacturers have chosen EAGNAS stringing machines for production racquet stringing. REASON: they work better! cost less! and are more reliable & durable!
Fact is, we make and sell more stringing machines than anyone.
---
We are the OEM manufacturer and supplier for stringing machines, racquets, tools, strings, and grips.
2-point mounting, 4-point mounting or 6-point mounting system
Suspension (air-support) mounting system or hold-down (press-down) mounting system
Floating clamps, fixed clamps (glide bar clamps), or swivel clamps
CAM string gripper or linear ball bearing string gripper with or without unidirectional spring clutch (ratchet)
Glide bar tray table or swivel turntable
Drop-weight system, manual crank spring tension system, or electronic constant pull tensioning system
Electronic stringing machines - available in 115VAC or 220VAC power input
Lots of styles, sizes and colors to meet your needs...immediately available from factory. Or let us design a special machine for you.
Modifications and custom designs are never a problem.


Stringing tools, tool set, strings, or grips
Racquets - tennis, squash, and badminton
Tennis trainers, ball pick up devices, and court equipments
For order information write:
Eagnas
18116 S. Hobart Blvd.
Gardena, California 90248
U.S.A.
E-mail: eagnas@ms18.hinet.net